You Are Invited
Join us for a 6 week RAIN webinar series - Fridays, 12:00 noon to 1:00 pm
We will be discussing ways to help our Global Neighbors as they navigate life in the US.
9-15-23
Refugee Settlement and Welcoming
9-22-23
Overview of Diaspora Refugee and Immigrant care
9-29-23
Legal and Citizenship Issues
10-6-23
Special Projects
10-13-23
Special Projects II
10-20-23
Kingdom Opportunities
Everyone must register in advance.
Give the Gift of God's Word
Wells of Refuge - Welcoming Devotional Bible
An Easy to read Bible with additional welcoming content for people whose native language is not English.
Wells of Refuge Highlights
Complete easy to read version of the Bible by Bible League International
Foreward by Jura Yangihara, president Alliance World Fellowship
Preface by John Stumbo, president US C&MA
Contributions from international leaders

Ken Graham, president Australia C&MA
T.V. Thomas, chairman Lausanne Global Diaspora Network

Over 20 Refugee / Immigrant Short Stories representing 5 continents and 18 countries
Introduction of all 66 books of the Bible by faculty / staff of all four Alliance institutions of higher education

Alliance University - ATS / Nyack
Crown College
Simpson University
Toccoa Falls College

Over 120 Devotional Welcoming Inserts by over 100 Alliance leaders, refugee and immigrant workers and other affiliates from around the world
The Refugee and Immigration Network of the Alliance (RAIN) dreams of seeing these bibles in the homes of thousands of lost families including families from Resistant and Un-reached people groups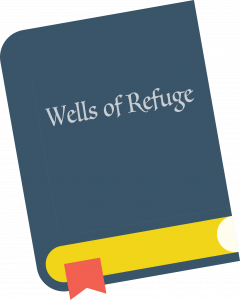 Buy one/donate one for $25.00
Or
Send order to:
Allegheny Center Alliance Church
250 East Ohio Street
Pittsburgh, PA 15212
Earmark for "Wells of Refuge WDB project"
We, at RAIN, are deeply saddened and concerned for the tragic situation in Afghanistan.
Join us in praying for the Afghan people. We are praying for those who will stay and those who are being displaced.
RAIN is currently working with CAMA as we prepare information and training to help resource Alliance Churches who want to engage.
The purpose of RAIN is three-fold
Together, Alliance churches welcoming our global neighbors with the love and compassion of Christ, as He has welcomed us into His Kingdom, is the heart of this network.
We focus on equipping our Alliance churches to engage their local global neighbors through English as a Second Language (ESL), secondary resettlement services and other welcoming ministries
We partner with academic organizations to train practitioners worldwide in ministry strategies that address the needs of traumatized refugees and immigrants, and those who serve them.
Pray for RAIN… as we believe God for Psalms 2:8
"Ask of Me, and I will make the nations your inheritance, and the ends of the earth your possession."